Cadixpro is offering a complete diversity of solutions for pastry chefs and chocolate makers.
We have the solution for the cooking of your caramel and praline with our sugar cooker, but also for all the pastry products with the panel of RobOQbo machines.
For example, with the RobOQbo machines, you can cook and chill under vacuum your pastry creams and jellies. You can also produce ganaches to fill up the dosing system one shot of the swizterland company Knoble for the fillings of your chocolate candies or macarons.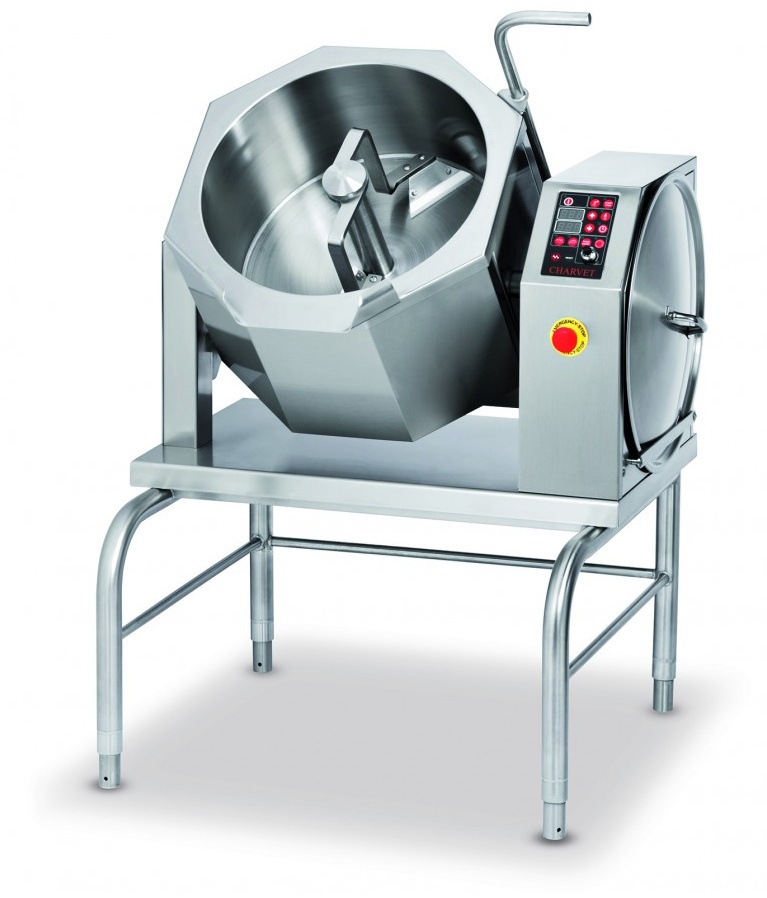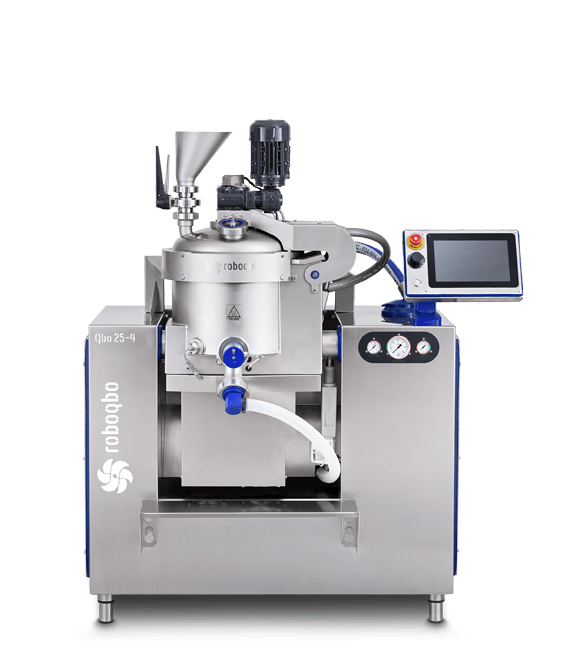 EXCELLENT QUALITY RESULT
For the ganaches, the RobOQbo machines are allowing the cooking of the cream, the cooling before the chocolate and the butter introduction at the right temperature, then the process under vacuum to obtain a smooth and shiny ganache.
The RobOQbo machines are integrating both a vapor generator  and a vacuum pump inside the frame of the machine to avoid all pipe that could lay on the floor.
ALL IN ONE
With the RobOQbo machines, you can cook and cool quickly your butter cream or your Custard. You can additionally cook under vacuum your jellies to conserve all the flavors and color of the fruits. With the RobOQbo machines, you have numerous accessories, the tool Aero for the expansion of the marshmallow, the tool Billa for the spreadable products or your praline with the optimal delicacy or the stainless steel basket for your candied fruits.
SELF CLEANING
To ensure a long shelf life of your products, the mahcine is fully and automatically clenead. As a standard, RoboQbo is providing a precleaning, a hot cleaning or a high temperature sanitation of the equipment. As an option, we are providing the automatic dosing of the cleaning solutions.
The water and solutions are collected in the drains to avoid any humudity inside the laboratory room.
With the range of depositors Knobel, we offer the best One Shot actually on the market.
From the last born, Omega 9-18 / 35 dedicated for the artisan up to the full automatic complete line of molding with the management of molds, dosing of chocolate with or without inclusion, spiral cooler and mold release.
The unique turning piston system allows easy cleaning and a quick change-over. All One-Shot depositors can be upgraded to Triple-Shot and/or Quadro-Shot. This enables you to produce products with two-coloured shells and/or two different fillings. 
Knobel offers innovative, precise and very fast decoration solutions.
Depositors with CAD-execution can freely move the depositor-head in all directions. With this advanced technology you can precisely decorate various products, such as hollow figures, lollies, bars and pralines. 
You can use the CAD-feature also on oven-belts in order to decorate or deposit on biscuits, cakes or other pastries.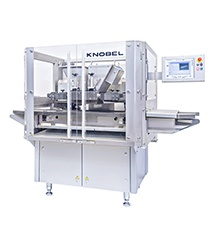 Machines dedicated to the pastry chef